Medical Research You Need to Know
The Vitality Health Challenge isn't a miracle diet or a long list of supplements and pills.  Dr. Saltzman spent many years working with everyone from diabetics to cancer patients to elite athletes to find breakthrough therapies that really help.  His program is the result of decades of reviewing research and combining innovative treatments for his patients' health goals. 
You may have heard of some of the therapies in the Challenge:  hyperbaric oxygen therapy, ozone therapy, ice baths, interval training and fasting.   These articles offer just a little of the science behind these therapies and their study-supported uses.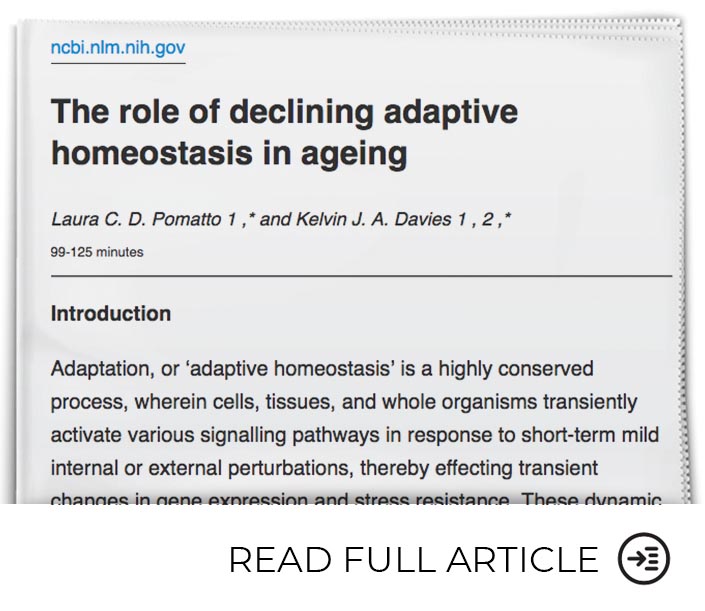 "Adaptive homeostasis enables biological systems to make continuous short‐term adjustments for optimal functioning despite ever‐changing internal and external environments… One hallmark of the ageing process is a significant decline in adaptive homeostasis capacity…Aged organisms must therefore cope with higher levels of chronic low‐grade stress…We suggest that a potentially new avenue for assessing the ageing process would be to monitor the loss of adaptive homeostasis."
Disclaimer: Users should not rely upon any information presented in the blog without using common sense and the assistance of your licensed health care practitioners.