Medical Research You Need to Know
The Vitality Health Challenge isn't a miracle diet or a long list of supplements and pills.  Dr. Saltzman spent many years working with everyone from diabetics to cancer patients to elite athletes to find breakthrough therapies that really help.  His program is the result of decades of reviewing research and combining innovative treatments for his patients' health goals. 
You may have heard of some of the therapies in the Challenge:  hyperbaric oxygen therapy, ozone therapy, ice baths, interval training and fasting.   These articles offer just a little of the science behind these therapies and their study-supported uses.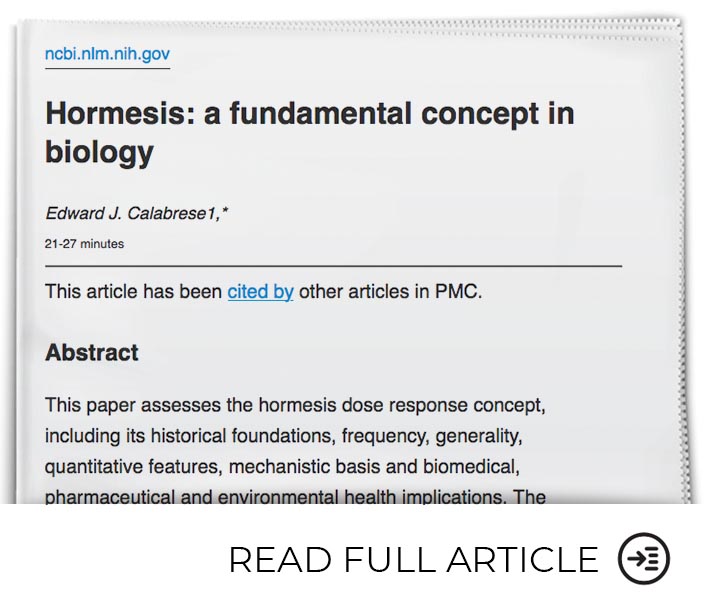 "The hormetic dose response is independent of biology model (i.e. common from plants to humans), and describes the limits to which integrative endpoints (e.g. cell proliferation, cell migration, growth patterns, tissue repair, aging processes, complex behaviors such as anxiety, learning, memory, and stress, preconditioning responses, and numerous adaptive responses) can be modulated. Thus, the hormesis concept is a fundamental concept in biology with a wide range of biological implications and biomedical applications."
Disclaimer: Users should not rely upon any information presented in the blog without using common sense and the assistance of your licensed health care practitioners.